Hehehe, guess what I got in the mail yesterday??!! Thread! Not just any thread, but Aurifil 28wt.
Look at those yummy colors! I just couldn't wait to start quilting my koi, so I jumped in the
pond
!
Front
Back
I love the fish and how the thread stands out on the navy fabric.
I got part of the second one done, but I was slowed down with some machine issues. It might be time to take the machine in for a little cleaning and service!
Unfortunately, the second and third koi are going to have to wait until I get home from work tonight. :(
I'm linking up today with
A Quilt Story for Fabric Tuesday
and
Free Motion by the River for Linky Tuesday.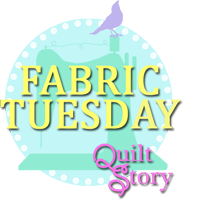 Color Me Quilty!
Pat