I really have been at loose ends lately, but yesterday I decided to work on my
Charming Squares quilt.
I made this quilt top this summer, while on staycation, for something fun to do. It's just been sitting on my WIP list waiting patiently.
I pieced the back yesterday
Detail on the back
Basted using boards
I am always amazed at how fast you can baste a quilt using boards (click
here for pin basting
and
here for spray basting
, if you want to see how it's done.)
Now I'm ready to start quilting.
Today I'm linking up with
Marelize at Stitch by Stitch for Anything Goes Monday.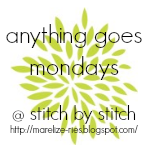 Tomorrow linking with
A Quilt Story for Fabric Tuesday
and
Free-Motion by the River for Linky Tuesday.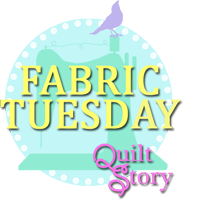 Color Me Quilty!