I LOVE solid fabric and I've been collecting it for a few years now. I really didn't understand just HOW MUCH solid fabric I had collected until I started organizing my fabric stash!
I seem to be heavy on the aquas and teals, but I do have a pretty good range of colors (and neutrals)!
Pieces range in size from 1/2 yard to multiple yards. I've never done a ROYGBIV (rainbow) quilt before, maybe I have one in my future!
Now just to be fair, I have collected some fabric to donate. Life is just too short to bother with fabric you just don't
love
like anymore.
The baggies are big, 2.5 gallon size filled with scraps. The grocery bag is filled with yardage. This all will be donated!
I'm linking up with
A Quilt Story for Fabric Tuesday
and
Free-Motion by the River for Linky Tuesday.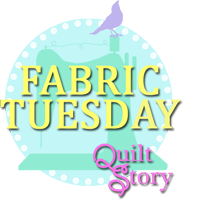 Color Me Quilty!