Yesterday afternoon, I decided to start having a little fun filling in some of the areas on my
Layer's quilt
blocks. I got the first one done.
Quilted with Aurifil 50wt thread
Detail
Detail
The back
The quilting went a little faster than I thought it would, which is a good thing since it needs to be completed by the end of the month. Yikes! I better keep quilting.
I'm linking up today with
A Quilt Story for Fabric Tuesday
and
Free Motion by the River for Linky Tuesday.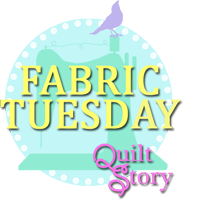 Color Me Quilty!
Pat