I should really call this quilt my "Learning Curve Quilt"! I learned so much from this quilt, especially the FMQ part. This was my first quilt quilted on my new Pfaff (Miss Frances). And although I struggled getting to know Miss Frances, she now is quilting wonderfully.
If you would like to read about the making of this quilt, click
here
and
here
and
here
and
here
.
Today I'm linking up with
A Quilt Story for Fabric Tuesday
and
Plum and June for Let's Get Acquainted
and
Free Motion by the River for Linky Tuesday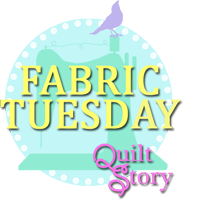 Color Me Quilty!
P.S. My sincerest apologies for not responding to all your lovely comments. I am very slack and sorry! I do read and love each and everyone, but I struggle to find the time to respond to all of them. I really love and appreciate each and everyone that visits and I do try to answer through email. (If you are a no-reply blogger, I have no way to respond to any of your questions or comments).