I love it when a plan comes together. I love it even better when I finish a quilty project. I finished TWO projects last night!
The first is my wholecloth mini quilt that I was making for
Leah Day's QAL Wednesday
. Soaked, blocked and bound! Yippee Skippee!
Front - finished size 15.5" x 15.5"
Back
I'm really pleased with how well this came out! I learned so much working on this project.
My second finish was my sewing machine cover, that really didn't work out to well as a sewing machine cover. I decided it was too long and didn't want to cut any of my quilting off, so now it's just a small wall quilt - approx. 25.5" x 36". I'm quite pleased with this little quilt too!
Front
Back
Close-up of quilting and binding!
Sew today, I'm linking up with a
Quilt Story for Fabric Tuesday
and
Quilter in the Gap as a finish for the 2nd Quarter Finish-A-Long!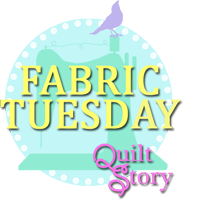 Color Me Quilty!
Pat